Mid America Bank was acquired by Advia Credit Union on August 1,2016. The chartered bank provides individual and corporate banking services in Wisconsin. The bank was founded in 1910, its headquartered in Janesville, Wisconsin and is a former subsidiary of Wisconsin Bancorp, Inc.
Website: https://www.midambk.com/
Routing Number: 081516610
Swift Code: See Details
Telephone Number: 1-800-720-7178
Founded: 1910 (113 years ago)
Bank's Rating:
The internet has made it convenient for banks to give customers an easy way of accessing the banking services offered through their websites. Just like any online account, customers are required to sign up and then use their login details to login anytime. In this post, we will be covering some of these steps to help you to easily manage your bank account on the internet.
How to login
In order to login, you will need to key in the correct login details, which will grant you access to your dashboard. The steps for logging into your online account are:
Step 1-Open https://www.midambk.com/
Step 2-Provide your valid user ID and password in the login sections shown in the below image and then click login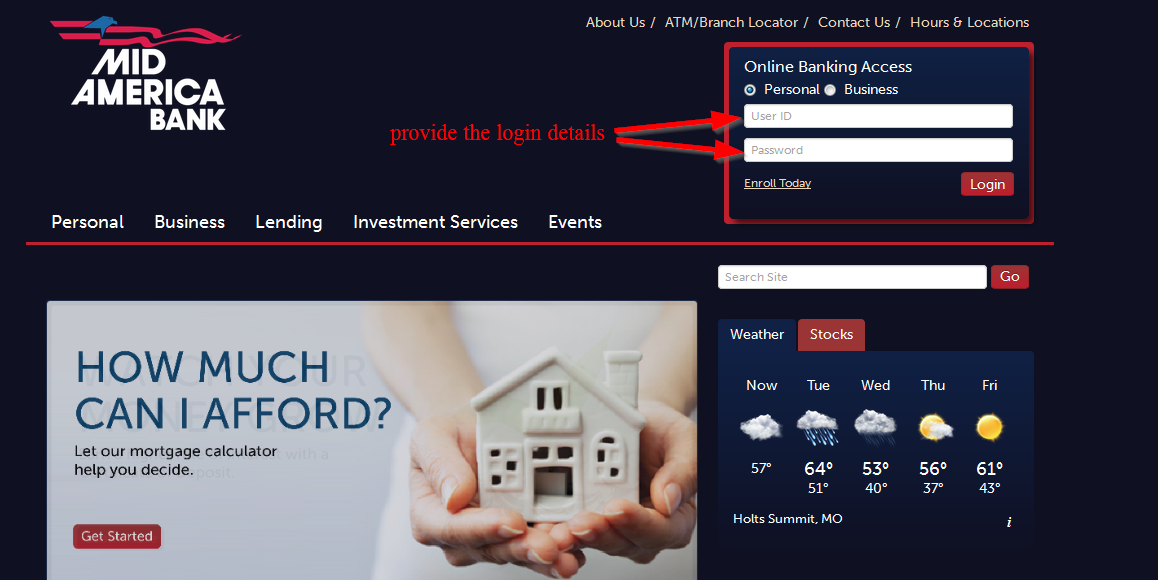 How to reset your password
Customers can also change their passwords anytime provided they are legit account holders and have registered for an online account. The process to follow in order to change your password for the online account:
Step 1-Type in the login details. Since the password is wrong, you will navigate to login error.
Step 2-Click forgot password?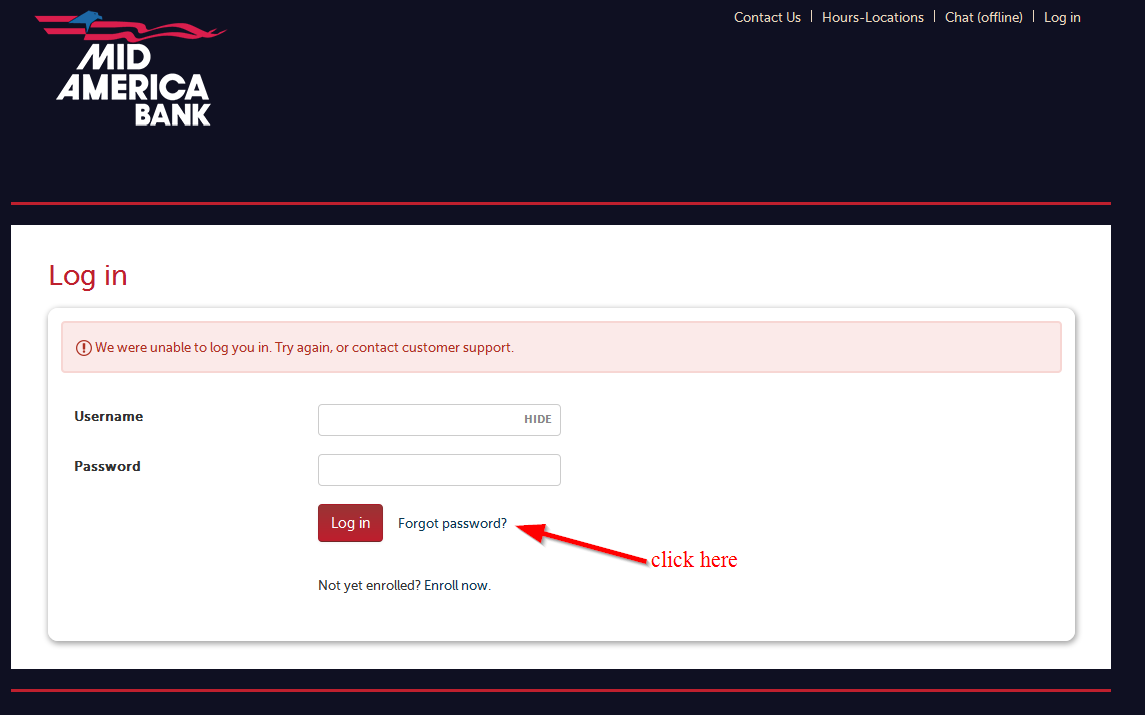 Step 3-Type in a valid username, email address and also the last four digits of your social security number and the click reset password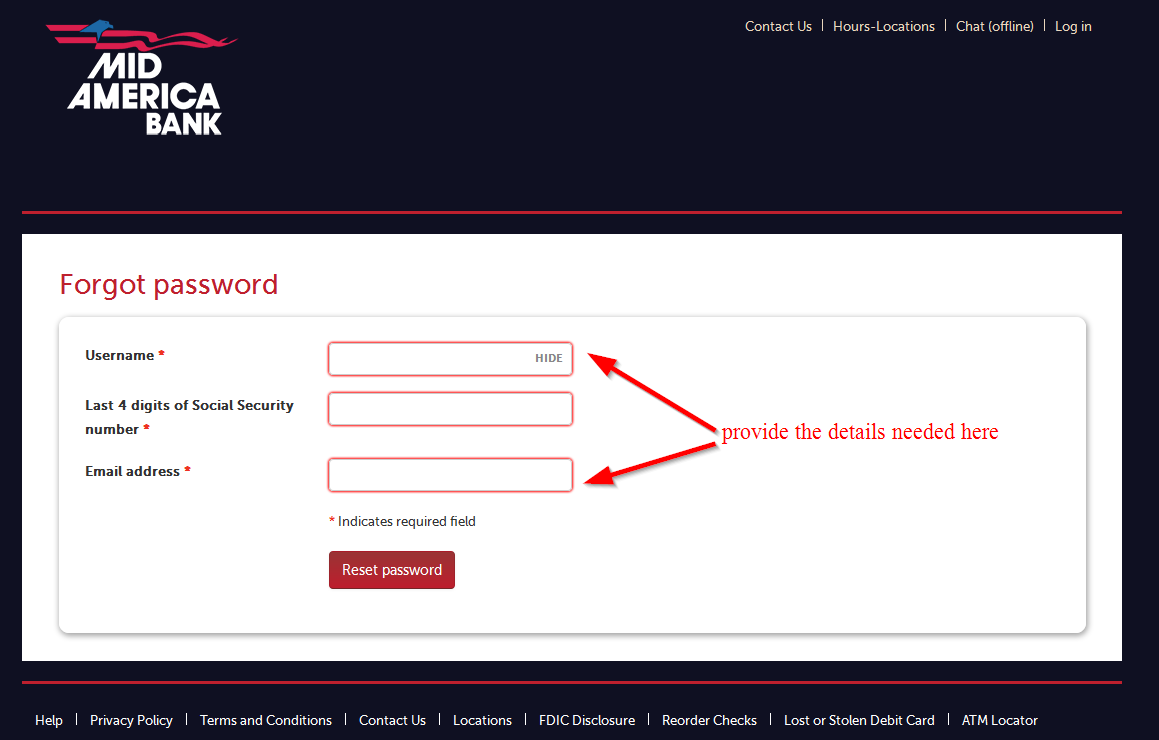 How to enroll
For any customer to start access the online banking services, they will need to register on the bank's website. It's a simple process because it requires the customers to simply provide a few details. The steps to be followed have been covered here:
Step 1-GClick the enroll today link on the homepage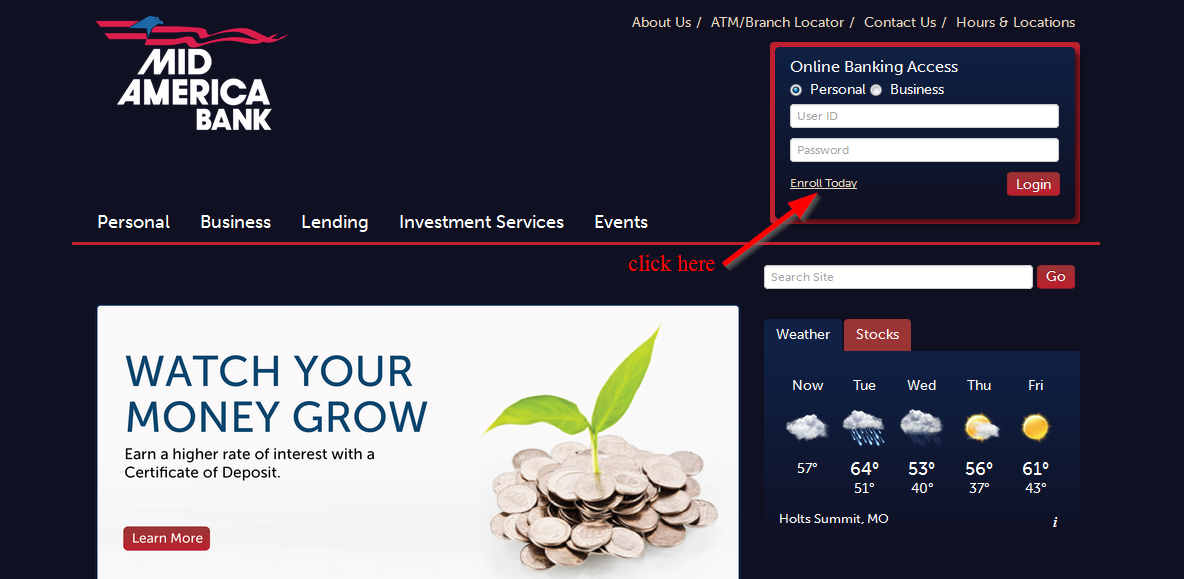 Step 2-Choose your type of account, account number, PIN, social security number, security question and email address and then click enroll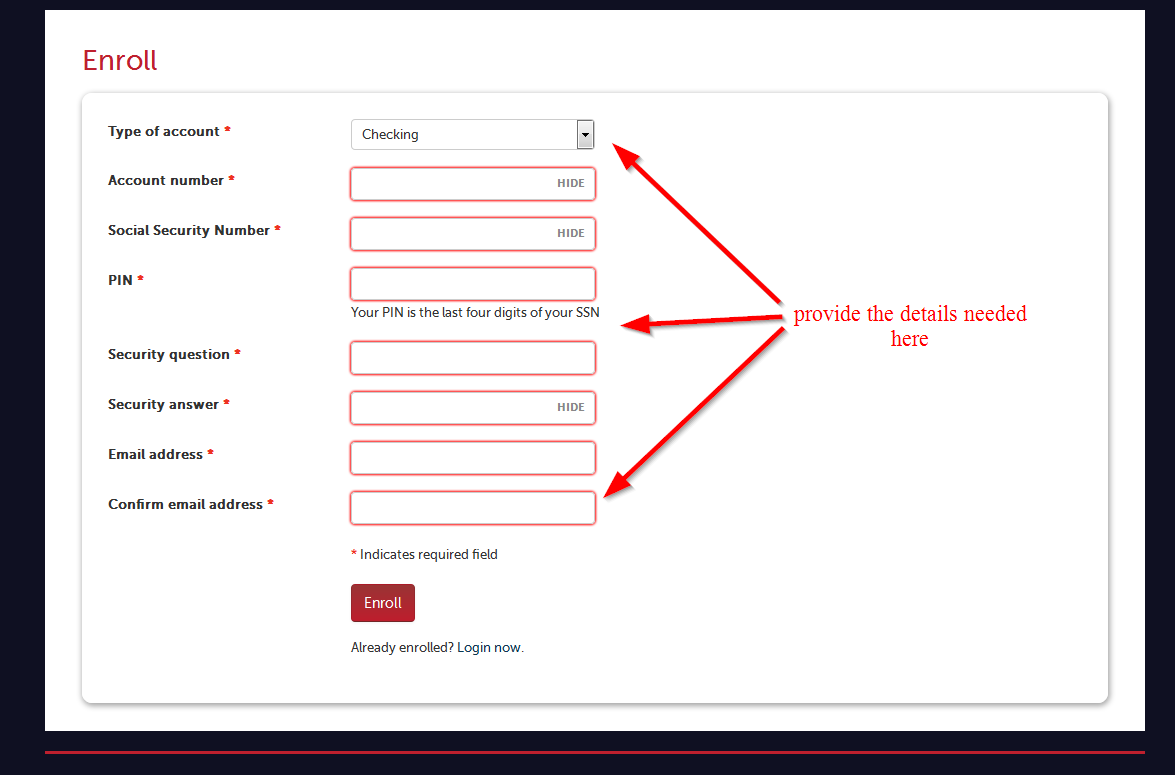 You need to make sure that the details you provide here are correct
Manage your Mid America Bank account online
Pay bills online
Transfer money to other accounts
View your balances
Access customer support online
Access loans
---