MidSouth Bank provides financial services and products to retail, small business and commercial customers in Texas and Louisiana. Founded in 1985, the bank operates as a subsidiary of MidSouth Bancorp Inc.
Website: https://www.midsouthbank.com/
Routing Number: 065203431
Swift Code: See Details
Telephone Number: (337)237-8343
Founded: 1985 (38 years ago)
Bank's Rating:
The internet has made it easy for banks like MidSouth to gives their customers full time access to their accounts by creating a safe and secure platform where they can login. These online services are specifically designed to give customers an easy way to manage their bank accounts. Here is a guide to walk you through the various stages involved.
How to login
You can login into your online account anytime to manage your bank account from anywhere around the world. You will need your login details and reliable internet connection to do so. The steps you need to follow are highlighted below:
Step 1-Open https://www.midsouthbank.com/ in your web browser
Step 2-Click "login"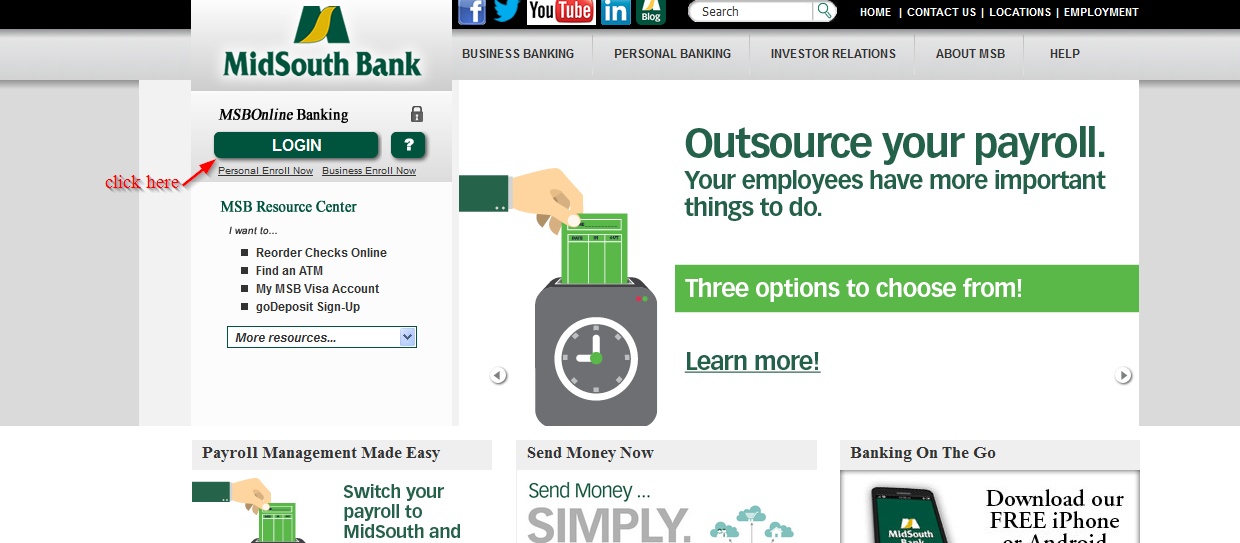 Step 3-Enter your MSBonline banking ID and click "submit"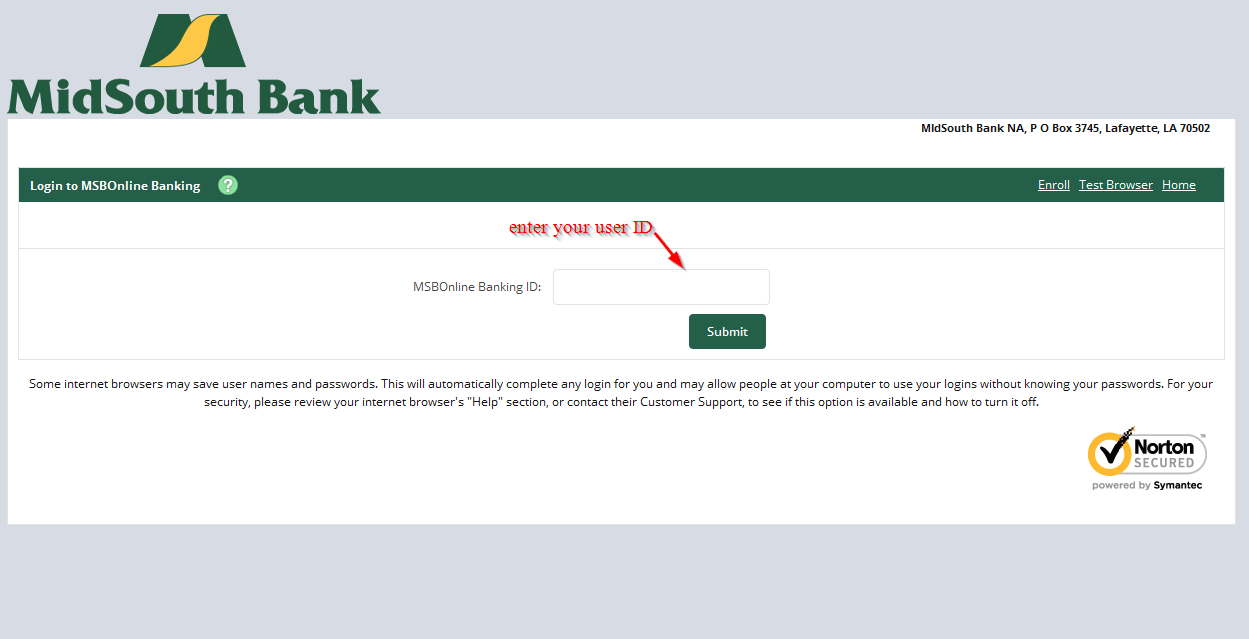 Step 4-Enter your password and click "submit"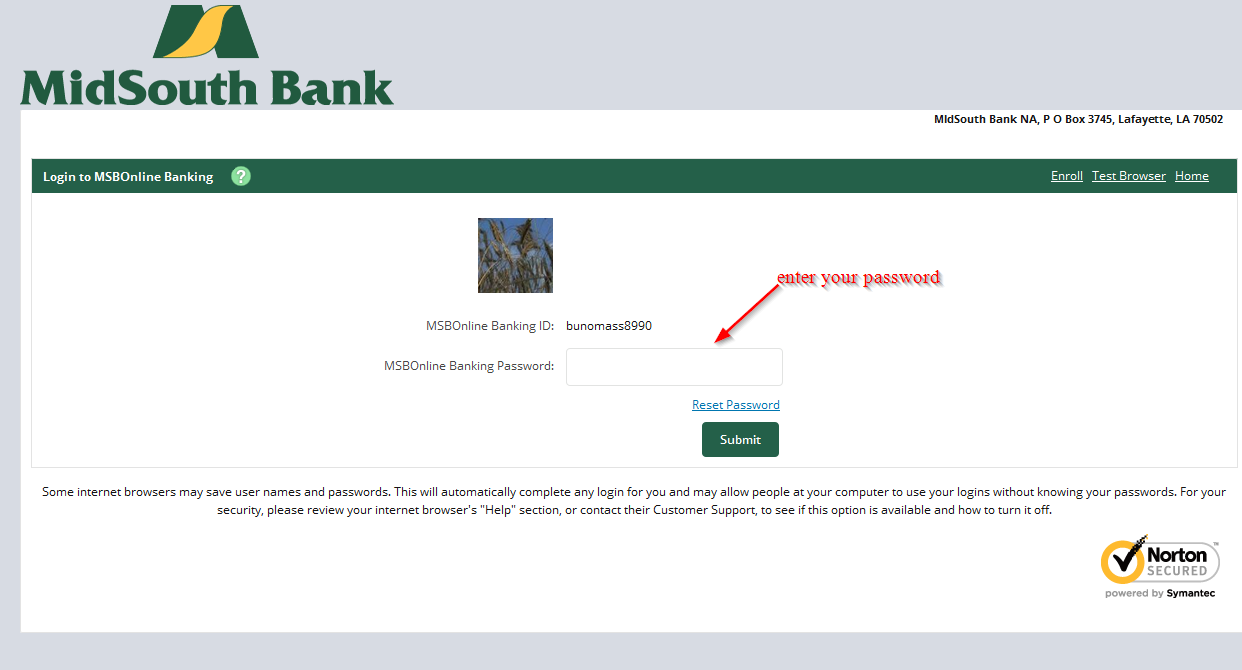 How to reset your password
This is another stage that you may need to go through if you can't remember your password. The process of retrieving your password is very simple and if you have reliable internet connection, it will only take a few minutes. Here are the steps you need to follow:
Step 1-Click "login" on the homepage and enter your user ID to access the password page
Step 2-Click "reset password"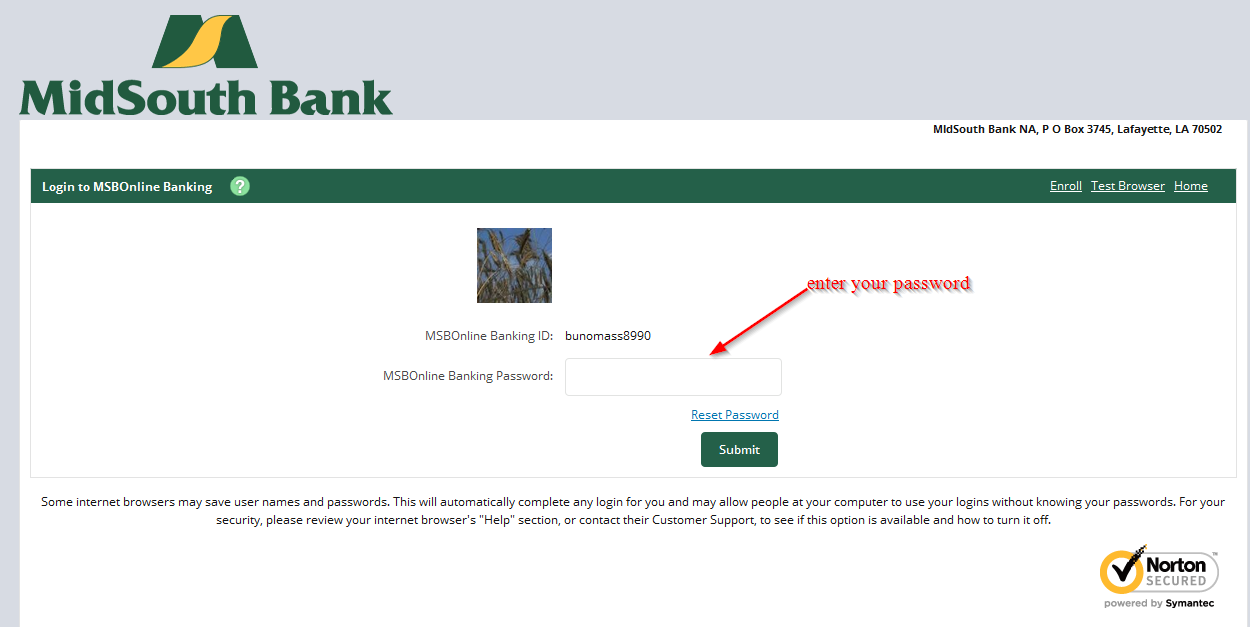 Step 3-Enter your user ID, email address on file and email subject and click "continue"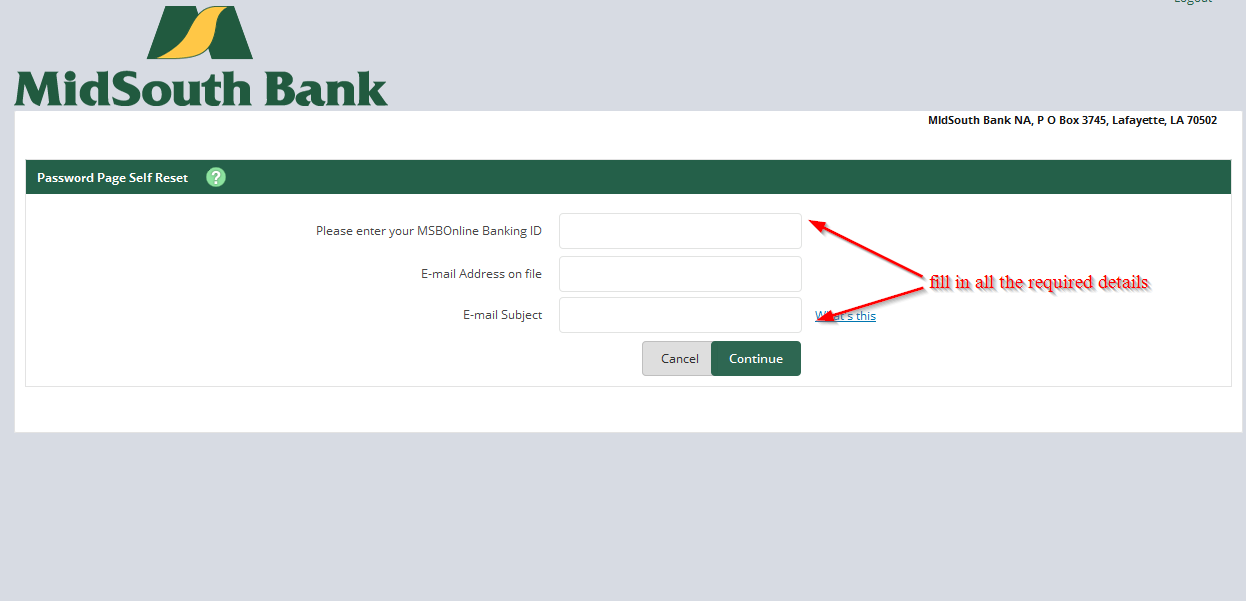 You will get a new password in your email address
How to enroll
You can sign up for the internet banking services offered by MidSouth Bank anytime provided you are a customer. Here are the steps you need to follow to successfully register an online account:
Step 1-Go to the bank's Homepage and click "personal enroll" or "business enroll" depending on the account you have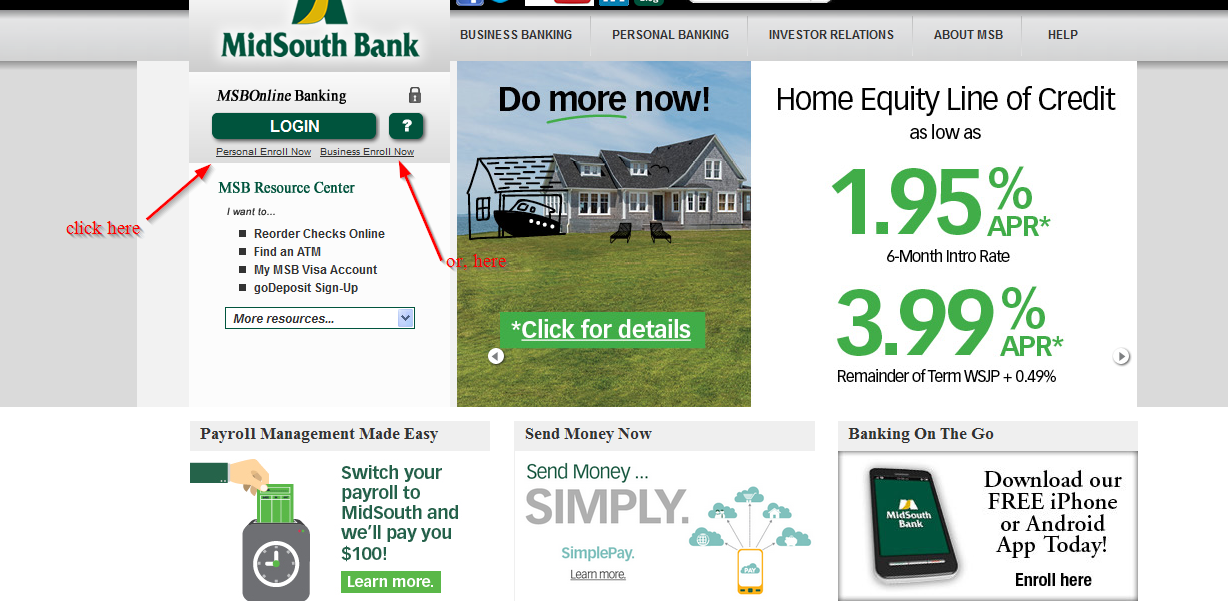 Step 2– Carefully read the terms and conditions and click "I agree"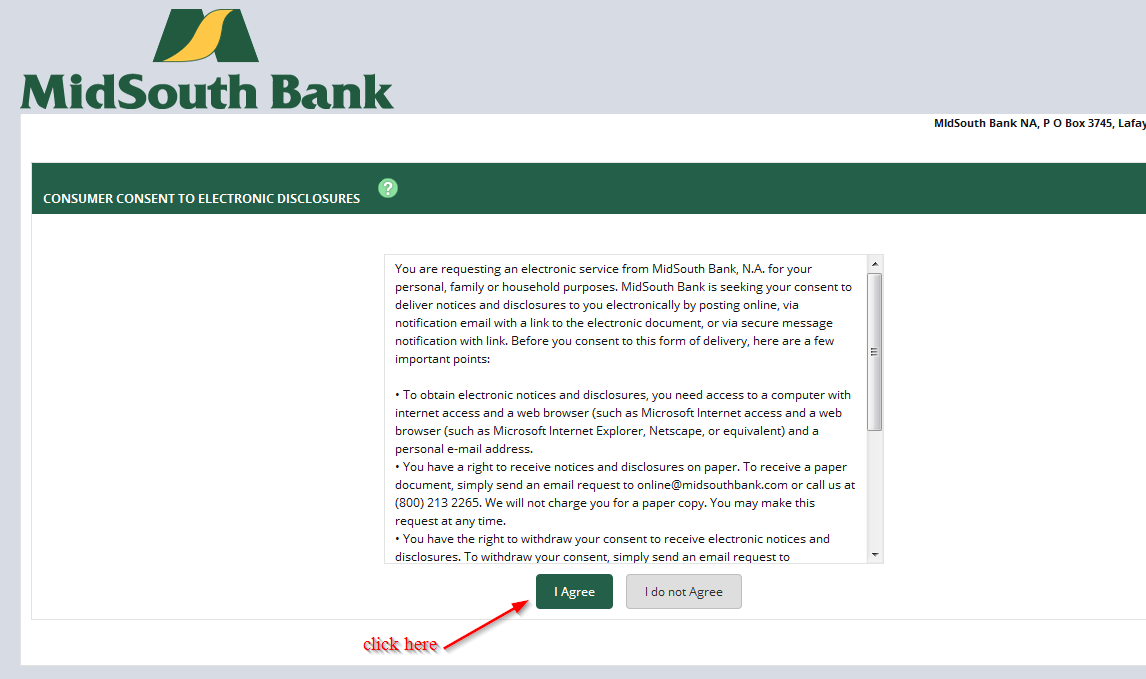 Step 3-Fill in all the required details on the page and click "continue"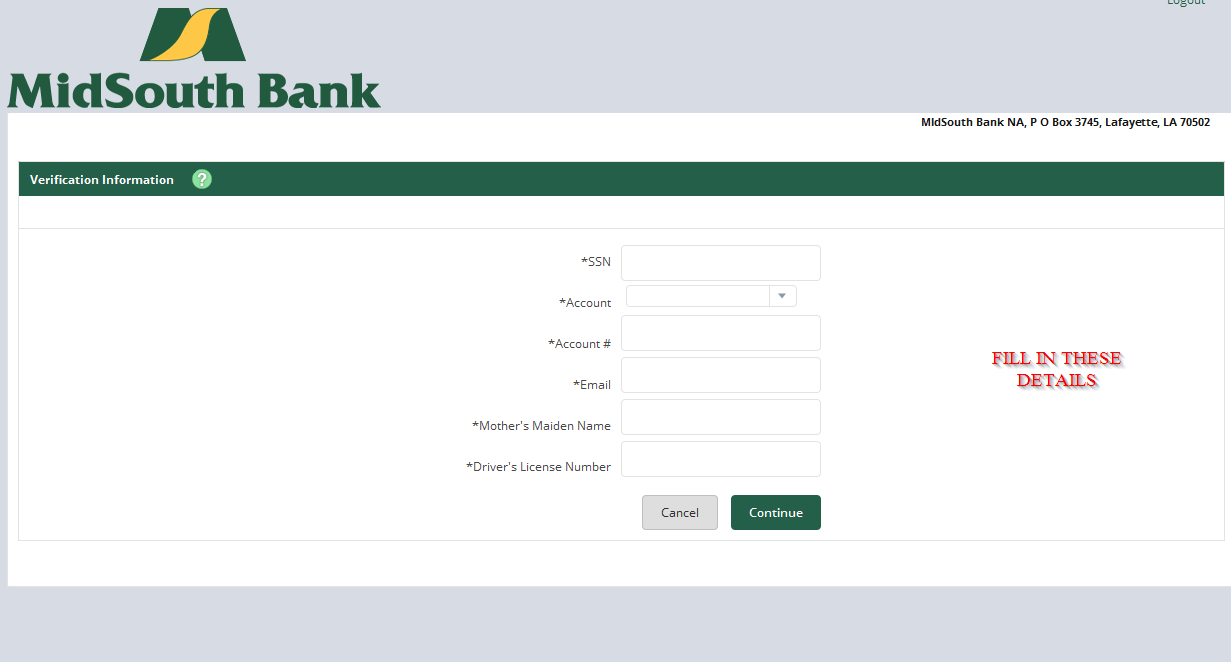 Manage your MidSouth Bank account online
The online banking services offered by MidSouth Bank make it easy to manage your bank account. Here are the benefits you'll enjoy:
Full time access to your bank account
Make payments anytime
Easy to check your balances
Easy to track your account transaction history
---