Evergreen is the fifth largest credit union in Main. It was initially known as the S.D. Warren Credit Union. The credit union has locations in Windham, Portland, Naples and South Portland
Website: https://www.egcu.org/
Routing Number: 211287612
Swift Code: See Details
Telephone Number: +1 207-799-0074
Founded: 1951 (72 years ago)
Bank's Rating:
Evergreen Credit Union is a leading credit union operating in the United States. The credit union also offers online banking services to enable customers to access financial services offered through the internet. This post will guide you the steps for logging in, changing password and signing up.
How to login
This is the step that only requires you to use your logins in order to access you're the financial services offered by the credit union. The steps you will need to follow to login have been highlighted below:
Step 1-Click https://www.egcu.org/ to open the bank's website
Step 2-Key in your username and click "login"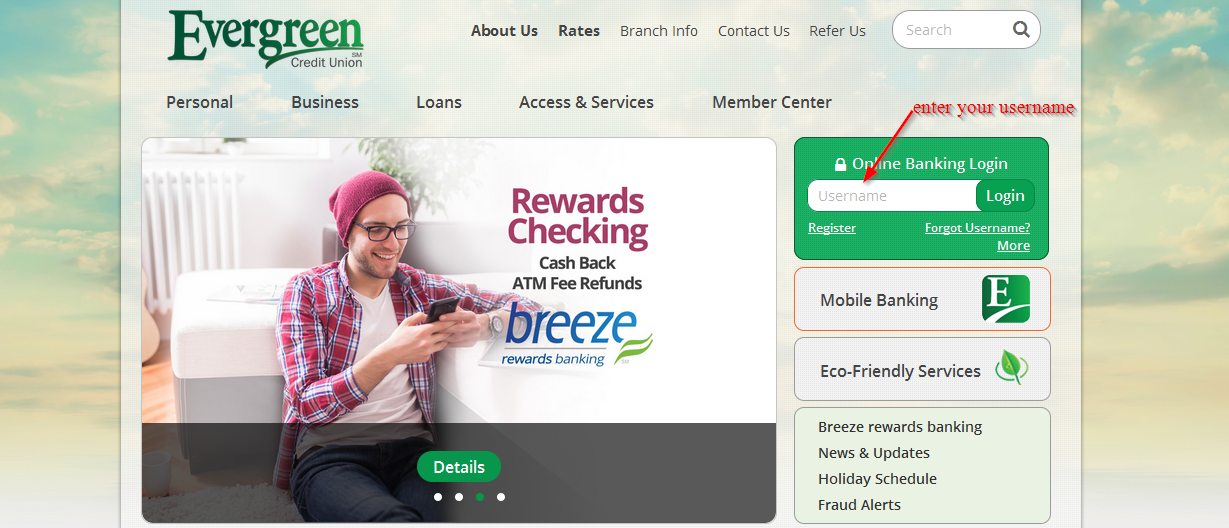 Step 3-Provide your online password. The password section is case sensitive; therefore, make sure that you use the password as you used when registering
How to reset your password
You can actually change your password to continue access the financial services offered by the credit union via the internet. During the password resetting process, you will be asked to provide a few details. Here are steps to follow:
Step 1-Provide your username on the login section in the homepage to access the next page
Step 2-Click "forgot password?"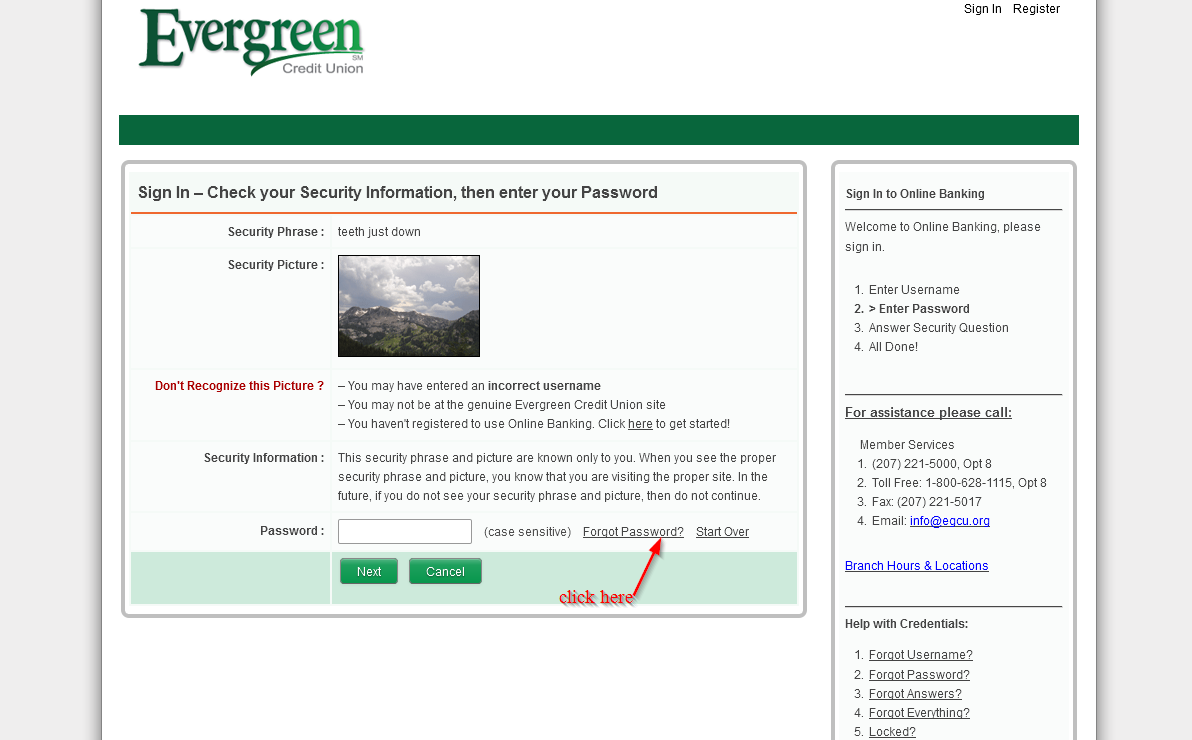 Step 3-Provide your account No., social security number, date of birth, username and click "start"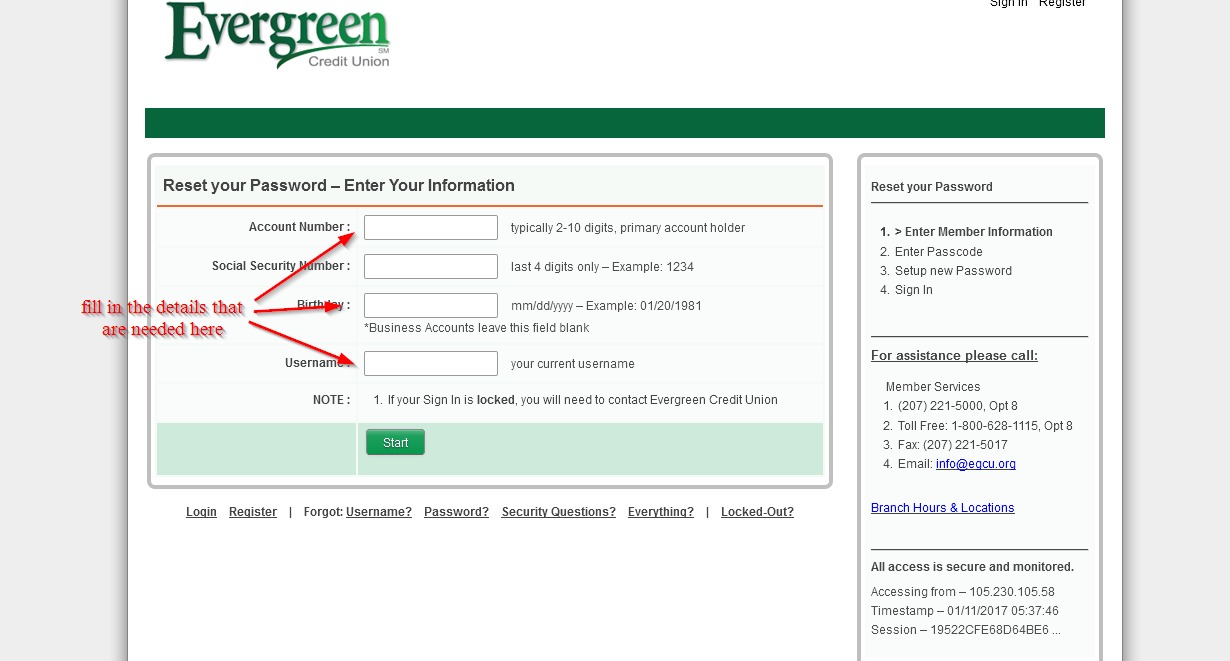 How to enroll
Creating an online account with the bank so that you can start access the credit union's financial services only takes a few clicks. Here are quick steps that will help you enroll for the online services:
Step 1-Go to the credit union's homepage and click "register"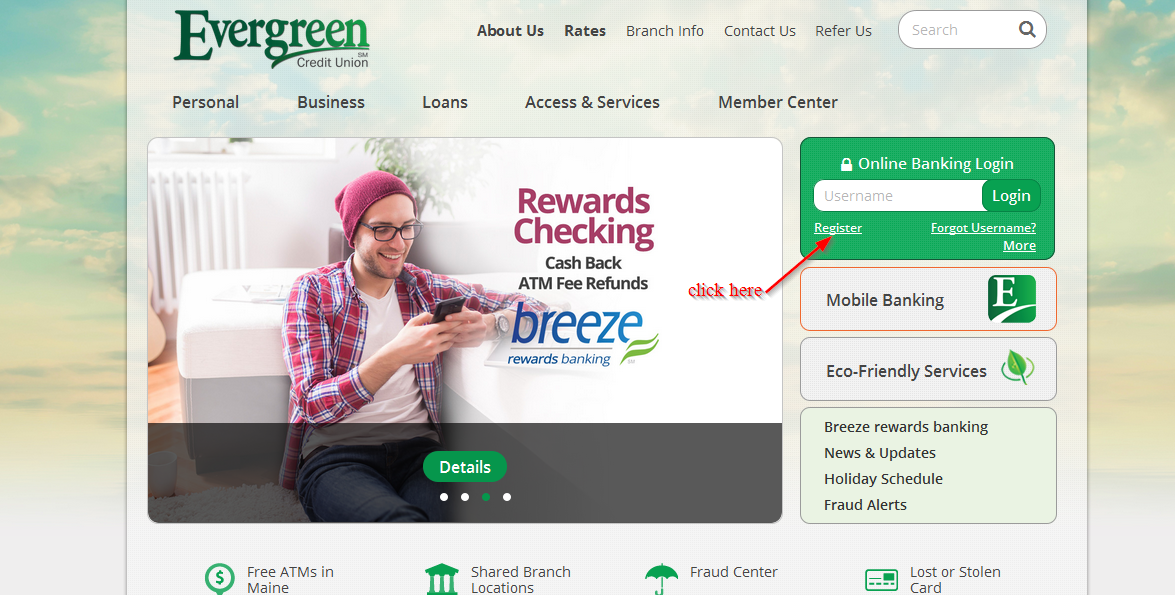 Step 2-Provide your account No., social security number of TIN, your date of birth, and type ACCEPT in the small box and click "start"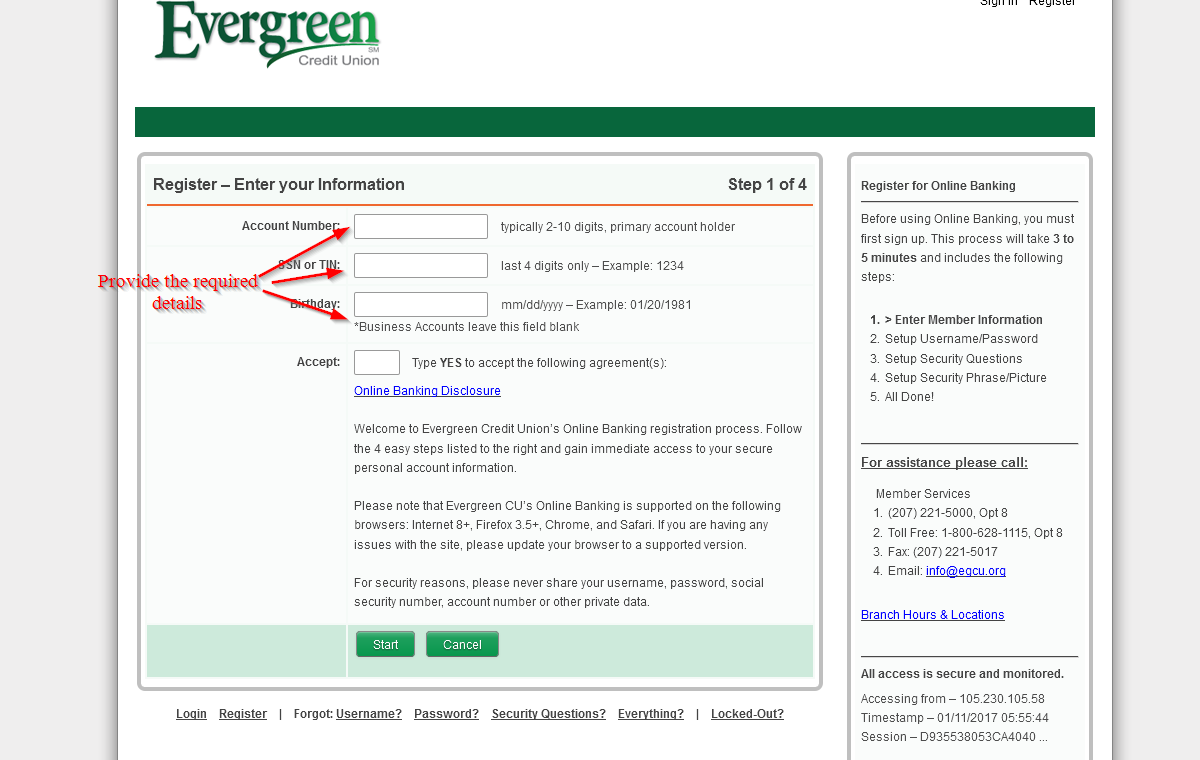 By typing ACCEPT, you will have agreed to the terms of use of the website
Manage your Evergreen Credit Union account online
When you sign up to manage your account at the credit union online, there are many things that you will be able to do:
View your balance
Pay bills
Access customer support services
Find locations and branch hours